Maker Librarian
Welcome to the home of the Maker Librarian. My goal is to provide a resource for anyone looking to provide spaces in schools where literacy is loved and making is celebrated. These two items are not mutually exclusive and I want to share stories and resources to help any educator achieve both.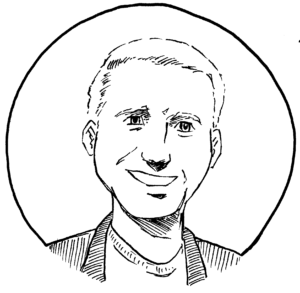 Josh Stumpenhorst
I am a teacher, learner, and maker who is lucky enough to have a job where I get to be all three on a daily basis. My books Drawn to Teach (release March 2019) and The New Teacher Revolution are attempts at pushing the conversation of how we can all be the best teachers possible for kids.
Josh is an award-winning teacher who regularly speaks with teachers in spaces ranging from keynoting international conferences to working with local school district professional development days.
Disclaimers:
Josh Stumpenhorst is a participant in the Amazon Services Associates Program, an affiliate advertising program designed to provide a means for sites to earn advertising fees by advertising and linking to amazon.com.
This space is for me to share what I think about a variety of topics related to technology, education, parenting, running and the occasional comedy movie line from the 90s. I do not speak on behalf of my school district or any other company. These ramblings are mine and mine alone.