Maker Librarian
Welcome to the home of the Maker Librarian. My goal is to provide a resource for anyone looking to provide spaces in schools where literacy is loved and making is celebrated. These two items are not mutually exclusive and I want to share stories and resources to help any educator achieve both
I've been working a lot lately figuring out how to best hone my woodworking skills on our Carbide3D Nomad CNC Milling Machine. So far, I've done a fair amount of signs but am looking to do more this summer.
Learn More
The current featured book is Akata Witch by Nnedi Okorafor. I am a big fan of fantasy writing and this was something special. It had the elements of fantasy but a raw humanity to it that pulled me in.
Akata Witch on Amazon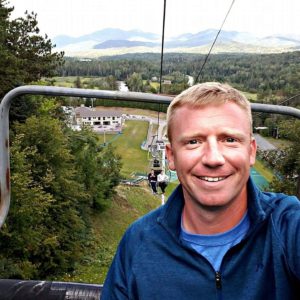 Contact Josh
Click here to ask Josh a question or inquire about him working with your group or speaking at your event.
Disclaimers:
Josh Stumpenhorst is a participant in the Amazon Services Associates Program, an affiliate advertising program designed to provide a means for sites to earn advertising fees by advertising and linking to amazon.com.
This space is for me to share what I think about a variety of topics related to technology, education, parenting, running and the occasional comedy movie line from the 90s. I do not speak on behalf of my school district or any other company. These ramblings are mine and mine alone.