Maker Librarian
Welcome to the home of the Maker Librarian. My goal is to provide a resource for anyone looking to provide spaces in schools where literacy is loved and making is celebrated. These two items are not mutually exclusive and I want to share stories and resources to help any educator achieve both
We 3D printed a controller box and wired LED buttons and a joystick for our Rasberry Pi Retro Pie arcade. Check out the Maker Resources page for more projects
Learn More
The current featured book is The Summer of Owen Todd. This one gutted me and was tough to read. However, anyone who works with young people needs to read this powerhouse of a story.
The Summer of Owen Todd on Amazon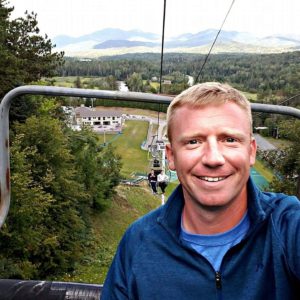 Contact Josh
Click here to ask Josh a question or inquire about him working with your group or speaking at your event.
Disclaimers:
Josh Stumpenhorst is a participant in the Amazon Services Associates Program, an affiliate advertising program designed to provide a means for sites to earn advertising fees by advertising and linking to amazon.com.
This space is for me to share what I think about a variety of topics related to technology, education, parenting, running and the occasional comedy movie line from the 90s. I do not speak on behalf of my school district or any other company. These ramblings are mine and mine alone.