Coding has become such a big part of the work we are doing in the Learning Commons. I still think of us as beginners but we are having fun and learning a ton. Initially, we used coding to get kids interested in robotics but now it is taking off and we are starting to connect to content areas. Below are some projects we have done and some products we are using in both the area of coding and robotics.
Misson to Mars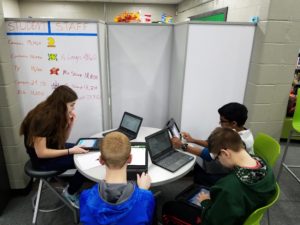 This was a great activity created by Sphero. Kids have 2 teams. One on Mars and one on Earth. Essentially the team on Mars has to describe the terrain for the "rover" to navigate and the team on Earth has to send a program to help the rover locate a target destination. Check out more with Sphero.
Parrot Drones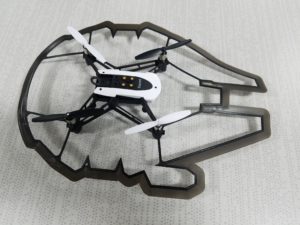 One of the most popular things to code in the Learning Commons would be the Parrot Drones. Yes, we 3D printed a Millenium Falcon hull. 🙂 We set up all kinds of challenges for kids to code the drones. Take off from one table and land on another. Then you can put obstacles in their way and even have them fly over, under and around objects. Endless possibilities. Parrot Drones are great because you can use full block-based coding with the Tynker app.
Sphero Olympics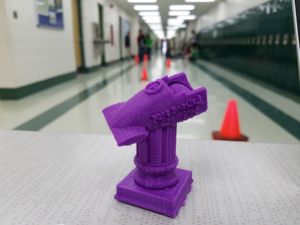 In honor of the Winter Olympics, we created a Sphero Olympic competition this year. We did speed skating, slalom skiing, and bobsled. We had students design 3D models for trophies and printed them up for our winners. A full write-up of the activity can be found at the Sphero activity site.
Flash Card Robots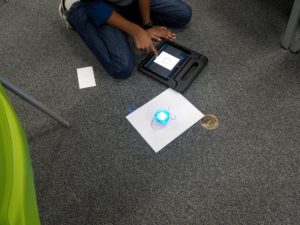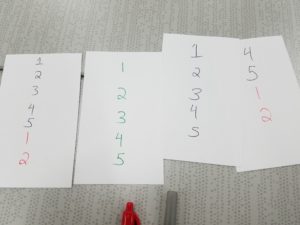 This is so simple! I put pieces of paper around the room on the floor with numbers in various colors written on them. I then give the students a notecard with a series of numbers. Their goal is the program their robot to hit all of the numbers in the order given. I use Sphero Spark+ but it really can be adapted to any codable robot.
Codable Devices
There are so many robots out on the market. For me, I went with what was simple and what I had seen being used in our elementary schools which was the Sphero. We moved up to the Parrot Drones swiftly on a whim and a suggestion from a student.
Full disclosure, I am a "Sphero Hero" but am not paid to endorse their products. Yet, they remain my go-to for coding robots. Kids can pick them up and get coding instantly. There are options with devices but you can't go wrong with any of them.
The Parrot Mini Drones have been great because they use the same block-based coding structure that the students are familiar with in the Sphero App. However, we use the Tynker App and it works really well.
Curriculum Tie-In
I often get questions about how this ties into the curriculum or is this just playing games. First, I find nothing wrong with play and think we need more of it. 🙂 That being said, we have found numerous applications for coding in our content area classes. Our math classes are using the Sphero to code linear equations. In addition, we are using the drones and the Spheros to demonstrate Pythagorean's theorem. Sphero, especially, has so many tie-ins to the core content that I strongly urge teachers to look at their activity page to get ideas and inspiration.
I am a participant in the Amazon Services LLC Associates Program, an affiliate advertising program designed to provide a means for me to earn fees by linking to Amazon.com and affiliated sites. The compensation received will never influence the content, topics or posts made on this site.