This year has been one for the ages in terms of the flat-out cool stuff I've been able to work on with students. I wanted to share our highlight reel with everyone in hopes it will inspire some great end of the year projects or something to look forward to next year. If you have questions or need more clarification beyond my potentially simplistic descriptions, please email me stumpteacher@gmail.com I have also included links to all of the products I used in each project at the bottom of the post.
Arcade
I got this idea from a buddy who has a stand-up arcade machine in his basement. In talking with some 8th-grade students they said we could do something with Raspberry PI to get an arcade running in our school. We started by getting a Raspberry Pi kit off Amazon which came loaded with the RetroPi software. Once the boys had they running we wanted to use Makey Makey's to create our own controllers. We soon realized we wanted the real deal so we snagged some joysticks and buttons online and rigged up a cardboard box. As you can see in the images, it was pretty awesome. The final iteration was a 3D printed controller box with light up LED lights in the buttons. Personally, I still like the cardboard box version.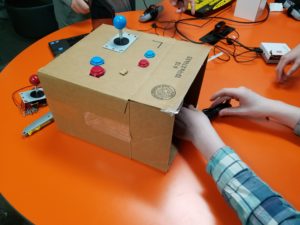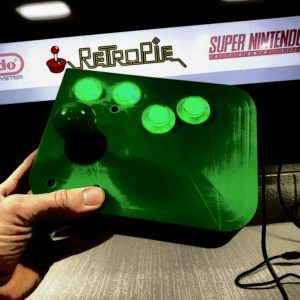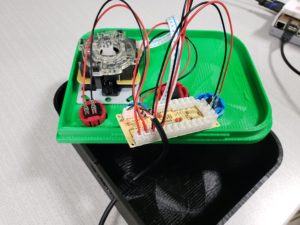 CNC Machine (Shapeoko Nomad 883)
The desktop router machine is something we are still just scratching the surface of. Simply put, we can take 3D files such as .STL or .SVG and carve them into a piece of material such as wood. So far, we have done mostly nameplates and generic signs with our school logo. We have also been working with some various stains and types of wood. One of my favorite cuts this year was a student's drawing of Spiderman that we scanned in and cut into a piece of poplar wood. I fully expect this to be a centerpiece of our makerspace next school year.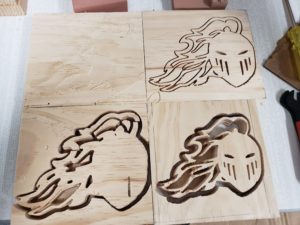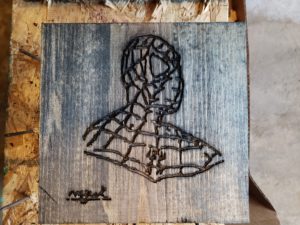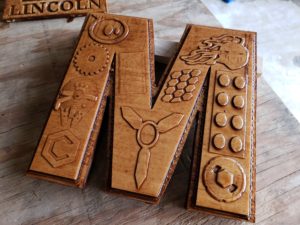 Keva Tower Builds
I have been blessed with showing off our Library space to many visitors this school year. Almost every group asks me what the kids' favorite activity is in the makerspace. Without a doubt, I answer it is the Keva Planks. While this may seem like such a simple product, it is truly a crowd favorite. We have had numerous build challenges throughout the past school year. Kids have had to copy pictures of existing structures, construct bridges across tables, and the favorite which is the tall tower challenge. Basically, kids build a tower as tall as they can and they love it.
Ollie Ramps
Throughout the year, I have partnered numerous times with content areas teachers to create learning activities to connect to their curriculum. One particularly fun one was students using the Pythagorean theorem to construct ramps to launch our Sphero Ollie robots. Kids were given cardboard, scissors and tape to construct their ramps. While they had to make sure their ramps exhibited a right triangle, the designs were all over the place. Once they were done constructing, they launched the robots and measured distance. It was a great way for kids to build something and see math "in action".
Sphero Bobsled
Another Sphero product activity we did this year was our Sphero Olympics. The highlight of this event was the 2-man bobsled races. To make this happen, we designed a bobsled that would fit two Sphero Spark+ robots inside. The design was 3D printed on our CR-10 and the end product was stunning. Students then had to work in tandem to race their sled through the course. It was a great exercise in design but also in collaboration. If you don't have access to a 3D printer, this activity could easily be accomplished with some duct tape and some good old fashion solo cups.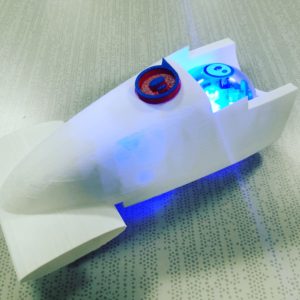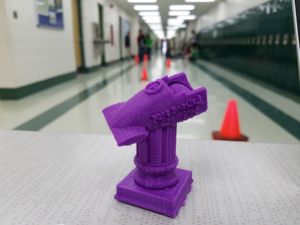 I plan on sharing more of the great activities we did this past school year so stay tuned!
Products used:
Arcade
CNC Machine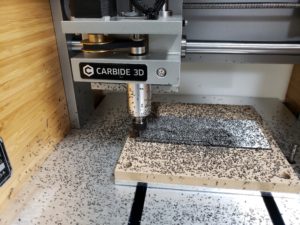 Keva Planks
Ollie Robot
Spark+ Robot